Secure Your Early Bird at $454 US
Early Bird Offer ends Friday, June 30th.

What is this course all about?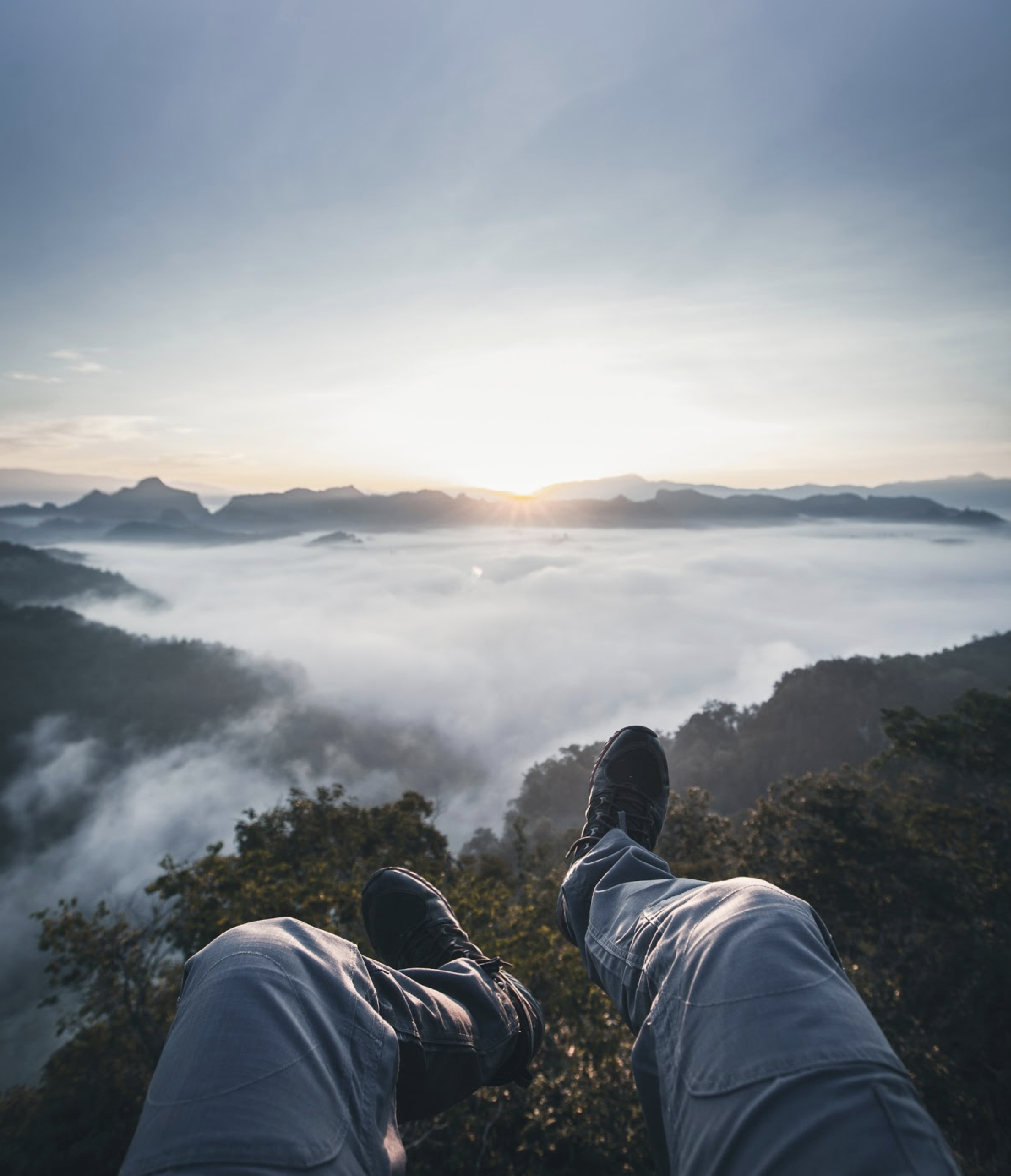 Why This Course?
Recently laid off? Feeling lost in a increasingly competitive tech job application marathon? Turn your career gap into a launchpad with "Design Your Life," an online workshop designed specifically for professionals like you.
Grounded in the principles of the #1 NYT bestseller 'Designing Your Life', our workshop empowers you to navigate your next career step with confidence and clarity. You don't have to navigate this journey alone; join our supportive community of like-minded professionals, where you can share experiences, learn from others, and build meaningful connections.
Embrace the opportunity that this career transition presents and use it as a stepping stone to a more fulfilling career. Gain clarity about your life's purpose and professional goals, which will help you identify new career opportunities and lead to a more focused and effective job search.
Remember, it's a challenging time, but you're not alone. We're here to help you navigate and turn this career gap into a transformative career opportunity. Let's embark on this journey together.

Uncover the Secrets of Successful Career Transitions
Embrace Career Transitions as Growth Opportunities: Learn to navigate your career transition strategically, using it as a catalyst for growth rather than a silent struggle.
Create Your Own Opportunities: Don't wait for the perfect career opportunity to come to you. Discover how to create exciting opportunities that align with your personal values, career, and life aspirations
Put Self-Discovery Before Job Hunting: Before starting to chase jobs no matter what, gain a deep understanding of who you are, what you want, and how you can add value in your next role.
A win-win oriented community. The best part is that you won't be alone! We're all committed to each other's growth and success. We'll share our expertise, insights, and experiences. You'll find support through us and your new community that wants to see you thrive.


What Is Included
This course is for professionals like you if you are ready and motivated to make a change in life and you want to gain clarity and take action to a more purposeful future. The course includes:


In-depth Workshops: 5 action focused online workshops to help you work through your career transition strategically and effectively.


Proven Strategies to help you identify and connect with your true professional passions, strength, and articulate your unique value.


Community Support: Join a supportive community of ambitious professionals, via our Discord Server and throughout the course. Share experiences, learn from others, and build meaningful connections.


One Month of Weekly Check-ins: To keep on moving, we offer a weekly check-in as a way for you to hold yourself accountable and support each other on your journey.


Pay once, come back as often as you like: If you have successfully completed this course once, you are eligible to audit this course for free in the future.


Guaranteed Value: If you actively participate in the course, did the exercises and showed up, and you still feel you did not get any value from the course, we will give you a 100% refund of your payment.

Course Dates
Please find the dates below. Please not that the sessions will not be recorded as we want to protect participant's privacy and create a safe environment.
Design Your Life Course:
17th - 21st of July 2023, 9:30 AM - 12:00 AM PT / 12:30 - 3 PM EST

Follow-up Community Chek-Ins (voluntary)
Every Tuesday (25th of July - 15th of August)
9:30 AM - 12:00 AM PT / 12:30 - 3 PM EST



What We Will Do

This is a non-fluff, action oriented and science-backed workshop series. The main objective of this course is to support you in learning new tools that help you navigate your career transition and allow you to turn it into an opportunity. Overall, this course is designed to help you answer these three questions: Who am I? What do I want next? How do I get there? 

Design Your Life Course
Week 1


Day 1: Introduction - get to know the process and each other.

Who are you beyond your professional title? What journey are you on? How can we help you on your way? We have been socialized to equate who we are to what we do professional, sometimes forgetting that we are more than the job or role we worked in. Time to get to know ourselves and each other better and lay the foundation for the week ahead.

Day 2: Clarity through Self-Awareness 1: Identify your Values & Sources of Purpose

Time to identify the ingredients that can help you succeed. Work and beyond, knowing what motivates you, what you are good at, and what instills a sense of purpose will help you to reignite your confidence, support your career decision making and help you identify new opportunities. Day 2 will focus on unearthing your core values and sources of purpose. This will allow you to tap into your motivation when you need it and find a direction that inspires you to put in that extra effort you need to stand out. In the long run, knowing your values and sources of purpose can help you to find direction, meaning and purpose in your career and life.

Day 3: Clarity through Self-Awareness 2: Strength and Weaknesses

Day three will help you better understand your strength and weaknesses. Which, in the short term this will help you improve your resume and perform better in interviews. Going beyond that, it will help you to design a career that doesn't feel like work.

Day 4: Futures - Identify new career opportunities that excite you.

What do you want to do next? No idea? Not excited? No problem! This workshop engage you in coming up with ideas for future that excite you! We all have an idea about what we could do, but we rarely think beyond that initial idea. This workshop will help you to do so.

Day 5: Prototype Your Future - Navigate your career transitions by going beyond the application marathon.

Learn to make your future a reality, fast with minimal investment and risk. This workshop will teach you how you can run life experiments as a way to get relevant connections knowledge, and potentially a "foot in the door." Moreover it will help you decide if you want to pursue a new career direction opportunity or not and provides you with opportunities to experience a different career and life before you commit without knowing what it is like. 

Community Check-Ins
Week 2-5, voluntary
We know how hard it can be to keep on going after the course ended. This is why we decided to offer free, weeks community sessions to help you stay on track and accountable. These facilitated session are voluntary and will engage you in supporting each other. We will meet every Tuesday for four weeks.

Beyond
Purchasing and participating in this first workshop will allow you to audit any publicly offered, future version of this online course free of charge. Further you will have continued access to our discord server were we share our progress and future events.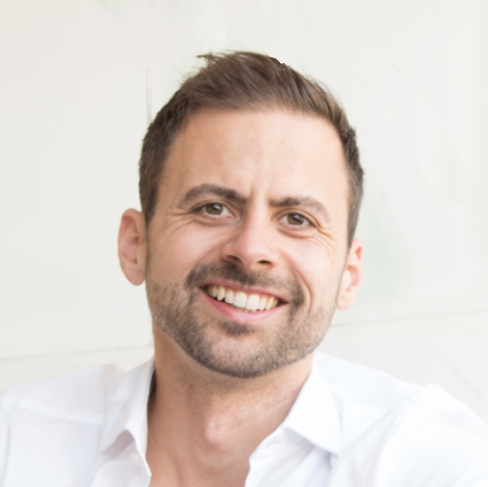 Your Instructor:
Hi, I'm Ingo,

I aspire to provide ambitious professionals, like you, with educational experiences that support you to become who you truly want to be.

Driven by the search for a meaningful life I have moved 37 times, had over 12 different jobs and sold all my belongings three times so far. In the end, I wondered "Does it have to be that hard?"

Talking to others, I realized that I am not the only one with this challenge and that there seems to be little that is publicly known on how to go about "How we become who we want to be next?".

So I did what every researcher would do. I started a research project, experimented with my own life, and started a university course in 2014, inspired by the efforts at Stanford University, drawing on my own experience and incorporate scientific work from the fields of positive psychology and behavioural science. I did this to find a way for you and everyone else who struggles with becoming, as I believe doing so will make this world a slightly better place :)
Since then I was able to teach what I learned to graduate and executive level students prestigious business schools including IE Business School (Madrid, Spain), and Rotman School of Management (University of Toronto, Canada).

If you are challenged by your career, let's join forces and create some clarity that will help you turn your career break into a life changing career transition.

I am looking forward to work with you,

Ingo Rauth Ph.D., ACC

PS: Feel free to check me out and connect via LinkedIn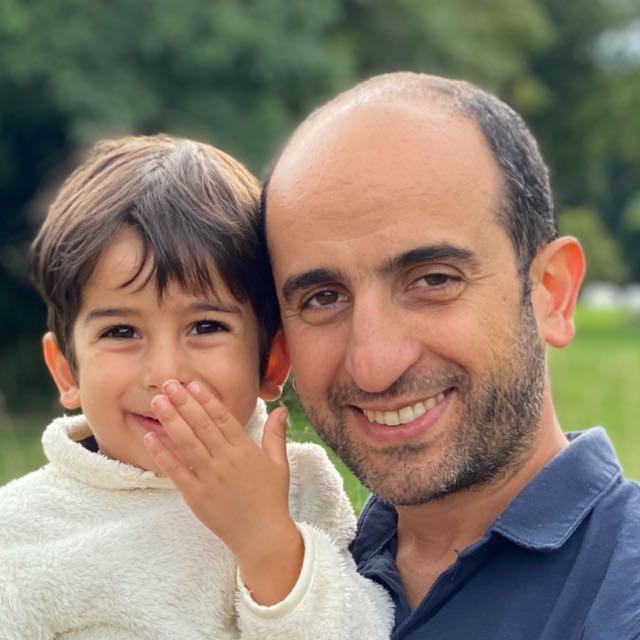 Your Co-Organizer:
Hello, I'm Borhan,

When I lost what was at the time the most important relationship in my life, I set out on a long journey of self-discovery. I found the answer I was looking for but realized there were more answers that were worth pursuing. To those that know me well, my go-to mode is analyzing, once it took me 5 minutes to choose Orange Juice!

I've immersed myself in the vibrant world of Tech Analytics, launching startups and influencing giants like HP and Facebook/Meta with insight, mostly in the Bay Area and a few years in Ireland. 

Joining Ingo as a co-organizer for the Design Your Life workshop is an exciting new chapter in my journey. During my MBA at IE, Ingo's course brought clarity and a sense of assurance. It certainly lived up to its high rating!

Borrowed from my Facebook/Meta days - this [self discovery] journey is only 1% finished. I consider myself a fellow student here. Science has proved, the best way to learn is to teach it to others. 

That's why I'm here - to share, learn, and keep growing. Together, let's [re]discover the 99%.

Borhan
PS: Feel free to check me out and connect via LinkedIn

What Previous Participants Say
Here are what former participants have to say about their experience working through various versions of the Life Design course.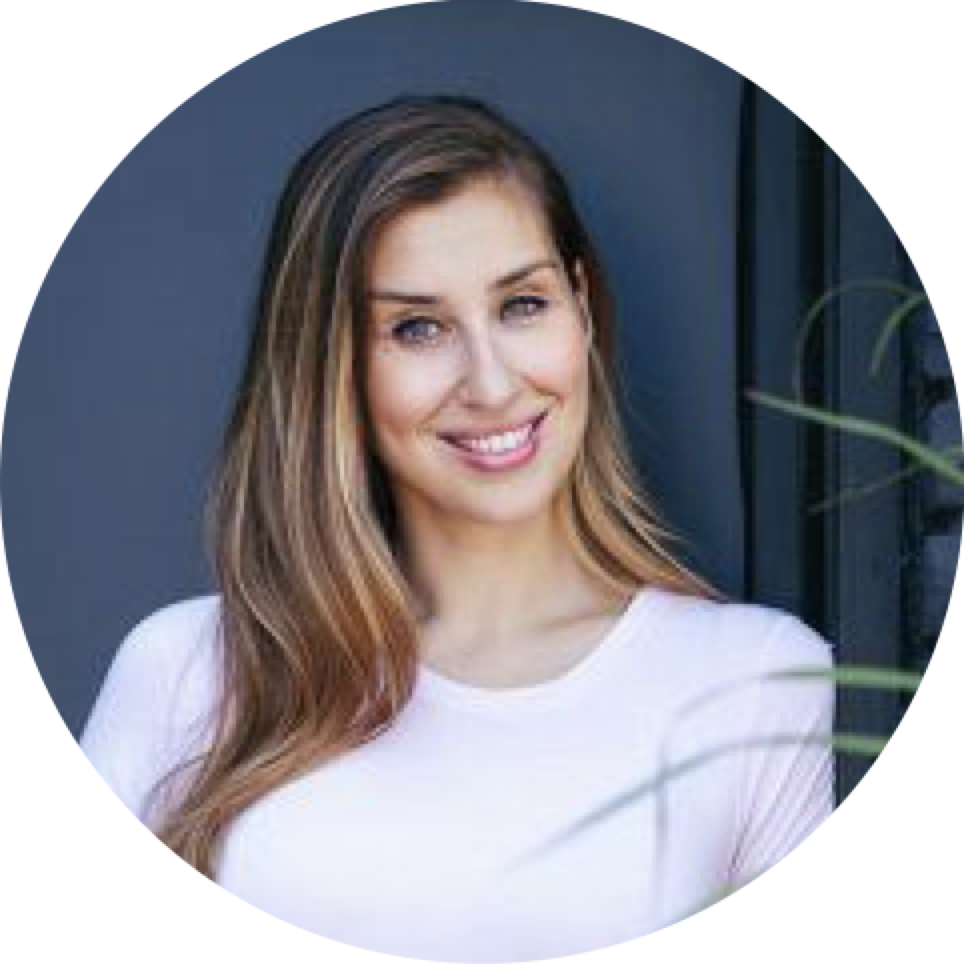 "I recommend this course to anyone who just has plateaued in life and is feeling a little stuck. I also recommend this to people who feel overwhelmed with all the options and all the possibilities that are out there in their life and/or business and who want to take some time out for themselves to get clarity."
– Elise Darma –
Founder and Business Marketing Specialist @elisedarma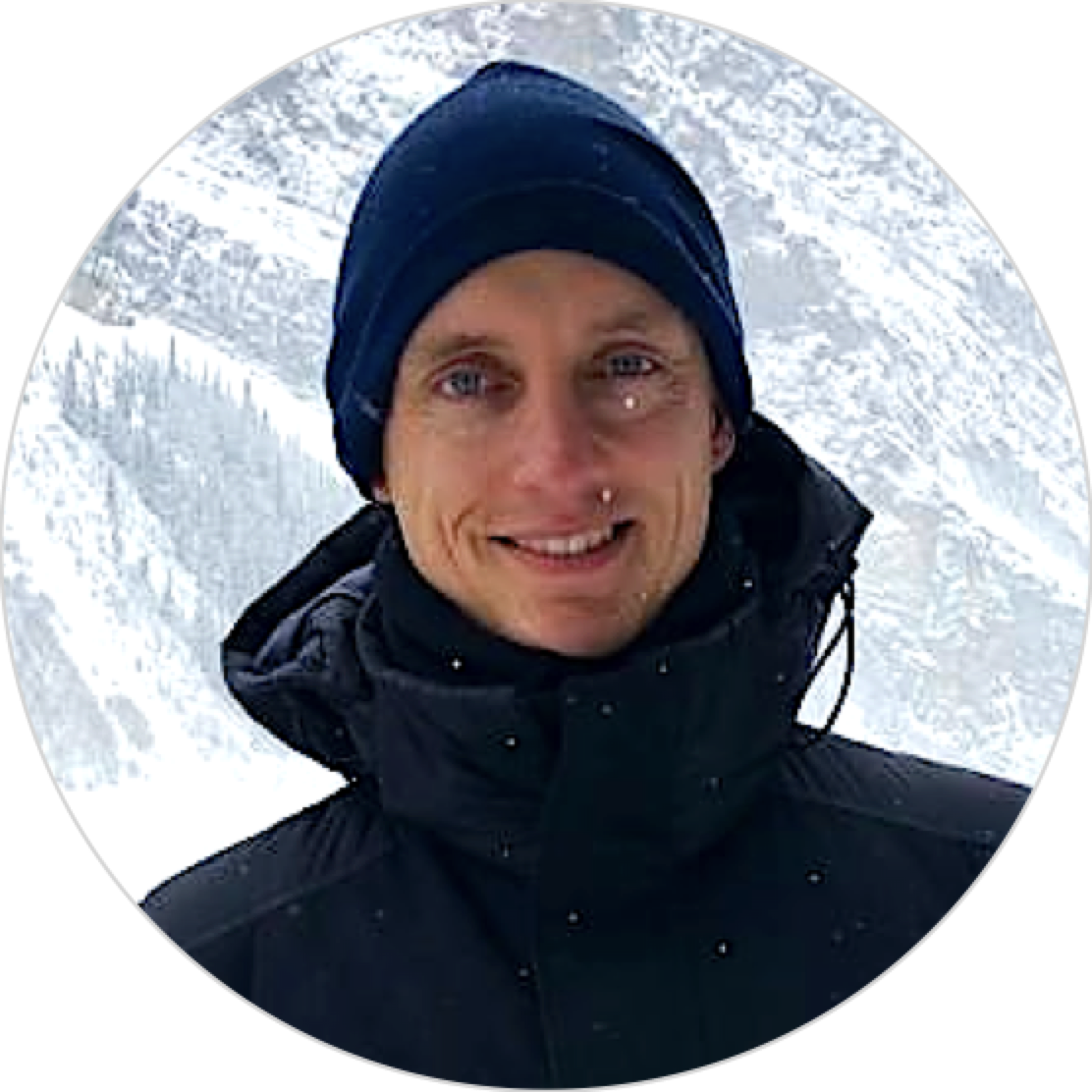 "I took Ingo's course at a life crossroad; not only did I articulate who I wanted to one day become, I recognized all that I already was. I took the first steps into the life of my dreams, and I've never felt brighter, more in purpose, or passionate about my career and all of the areas of my life."
– Ben Janko –
Sales at Square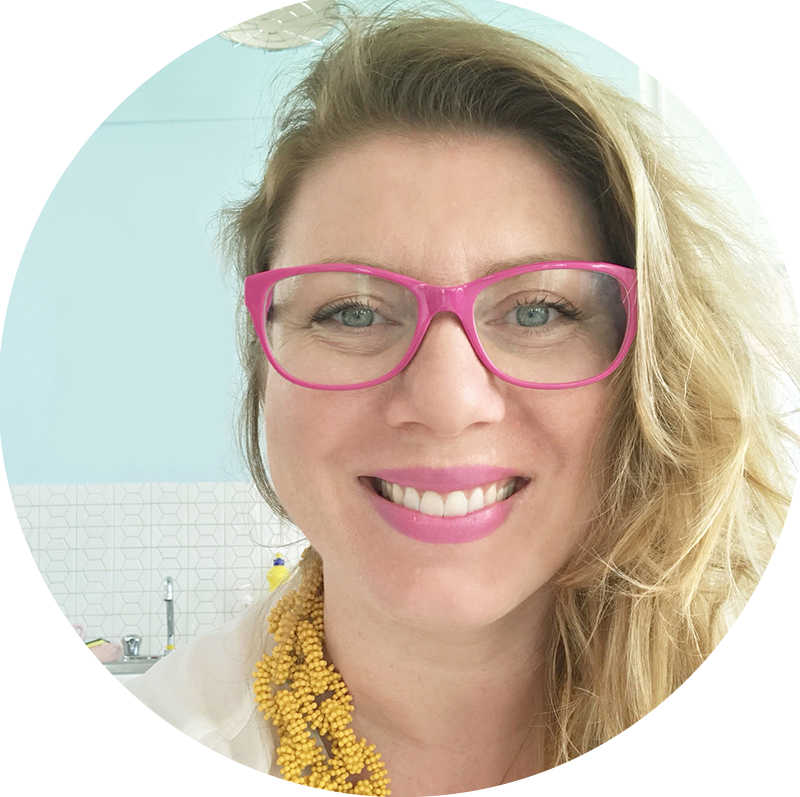 "I had left a structured corporate job and was struggling as a creative freelancer. This program is good for someone who has a lot of drive and motivation but is a little lost when it comes to focus, setting goals and the strategy to achieve them. Ingo helps you dig deeper, ask yourself the right questions and come out with a main focus and a plan. Be prepared to do a lot of self reflection and ready to take action."
Frequently Asked Questions
Feel free to reach out to us if you have other questions.

We have been there and we understand you. That is why we offer scholarships. To apply, use the following form.
Yes, this workshop can provide you with support and resources to help you navigate the risks and uncertainties associated with changing careers. We will provide you with career transition strategies and tactics that can help you approach and navigate your transition without risking it all, potentially using your current job as a jumping board.
If you prefer to work alone and are disciplined in following through with exercises from a book, purchasing the book could be a great option for you. However, if you benefit from working with others, building a network, having accountability, and following a structured program, then participating in the workshop could offer additional benefits.
We know that it is hard to determine the effectiveness of a program like this. This is why we offer a 100% money back guarantee for everyone who has gone through the program and attended all sessions but still didn't get any value from it. To claim, email us at [email protected] within 2 days of the class completion and we'll process your refund.
We understand the sensitivity of your situation and respect your privacy. In our workshops, you decide how much you want to share. We've created a safe, confidential space for you to explore your career path. You'll also have the opportunity to learn from others who are going through similar experiences, which can provide valuable insights and solutions you might not have considered.
No. We are not affiliated nor associated in any shape or form with the authors of the "Designing Your Life" books nor are we with Stanford University. We simply want to be transparent and acknowledge the influence that Bill Burnett and Dave Evan's work had on the conception of this course. While we will follow similar design thinking principles, the course content will be different. This workshop had originally been developed in 2012, before the release of the books. The course is based on Ingo Rauth's experience as a Design Thinking facilitator and his knowledge of positive psychology, organizational change, and behavioural science. He first developed this course as a private passion project during his time at Chalmers University of Technology (Sweden), where he taught a voluntary group of PhD students in 2012. Ingo Rauth Ph.D. has been using this foundation to teach courses at other business schools including, amongst others, IE Business School (Madrid), Rotman School of Management (University of Toronto), FH Nürnberg (Germany). Beyond applying his material in academia, Ingo taught and developed his material in executive settings and privately organized workshops. To know get to know more about the Designing Your Life books and the authors, please visit designingyour.life
This workshop can help you to identify and explore a diverse range of career paths. This diversification not only broadens your job search but also increases your chances of success. Remember, competition is often concentrated in well-known roles and companies. By looking beyond these, you can find unique opportunities where your skills and experiences are highly valued.
We recognize that being laid off and facing a career transition can be incredibly stressful. Our workshop is designed to be a supportive and calming space where you can take a step back from the immediate pressures and focus on the bigger picture. We'll provide you with practical tools and strategies to manage stress, build resilience, and navigate your career transition with confidence and clarity.
Reading 'Designing Your Life' and 'Designing Your Work Life' is a fantastic start, but our workshop brings these principles to life in an interactive, collaborative setting. You'll have the chance to apply the concepts directly to your own situation, with guided exercises and personalized feedback. Plus, you'll benefit from the shared experiences and insights of others who are navigating their own career transitions.
Yes, our workshop is designed to not just help you find a job, but a career that aligns with your values, interests, and life goals. We'll guide you to uncover career opportunities you're genuinely passionate about and empower you to articulate your unique values and strengths. We believe that a career transition can be a transformative life experience, and we're here to support you every step of the way.
While it's true that the workshop requires you to commit 15 hours, it's also true that spending time now to gain clarity about your career direction can save you time in the long run. Moreover, the hours you invest into the program shouldn't stop you from continuing your job search - after all most of us are used to 40h weeks.
Your income level is not solely determined by your career—it's also about what you make of it. With the right approach and mindset, you can leverage your skills and passions in ways that provide both fulfillment and financial reward. This requires you to think creatively, beyond common ideas, about your future, which we will do on day three of our workshop.
It's true that the job market can be competitive, but part of the challenge is that many job seekers often focus on the same popular companies. By helping you to discover what you really want from a job, a career transition program can enable you to identify less obvious opportunities where competition may be less intense.
Many skills, especially those gained through working with people, are highly transferable. New industries, technologies, and creative jobs often have lower entrance barriers as there are little to no established standards and skill levels are still developing. Our workshop can help you identify and articulate your transferable skills, and guide you on how to acquire new skills if necessary.
Absolutely! Career transition does not necessarily mean you have to re-train or start from scratch. It's about identifying your strengths and experiences and leveraging them in a new career direction. Even if you're transitioning later in life, your professional background can be an asset, especially in sectors where your experience is particularly valuable.
It is true that a lot of online classes are recorded lectures that are difficult to sit through. This is why we designed our workshop in a unique way that balance instruction, individual work, and group interaction. Many of our past attendees told us that they felt that time was flying and that they had rarely made that much progress in so little time.
We hope this is not going to happen! But if it does, be asured that you can re-join this course in the future, free of charge.